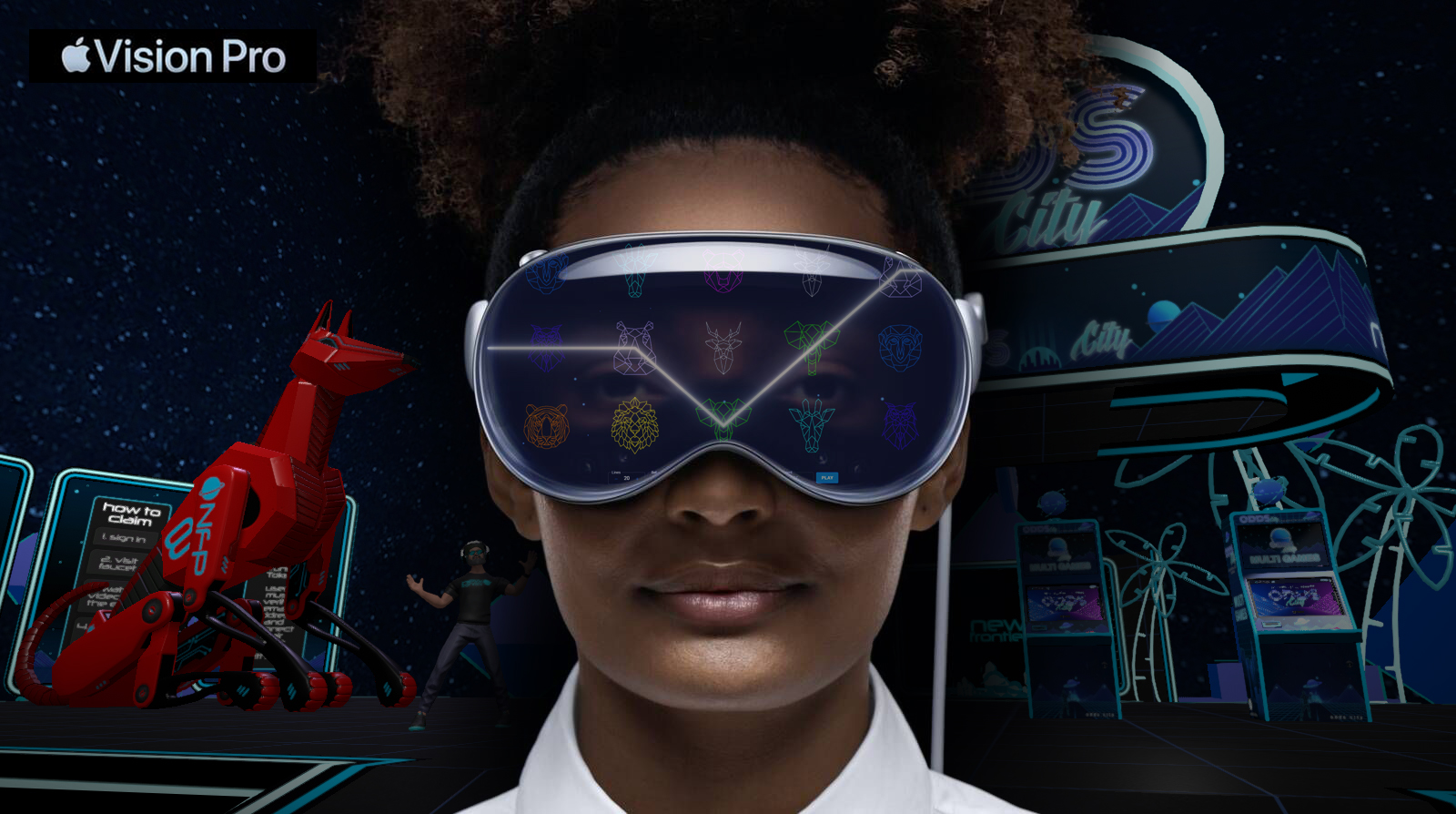 New Frontier Presents, a frontrunner in crafting immersive experiences, has embarked on an ambitious mission to redefine the augmented reality (AR) landscape. With a keen focus on unique app and game development, they are harnessing the transformational capabilities of the revolutionary Apple Vision Pro.
The Apple Vision Pro ushers in an extraordinary revolution in the digital ecosystem, unveiling an infinite spatial canvas that opens the gates to unlimited exploration, creativity, and interaction. This ground-breaking platform presents a unique ability for users to stay intimately connected with their surroundings whilst interacting with the app, or dive deep into the immersive world of digital creation.
A step ahead, New Frontier Presents is taking this immersive technology up a notch. Capitalizing on the flexibility of visionOS, they are ingeniously creating apps and games that have the ability to begin in a window of simplicity, transition smoothly into a wholly immersive 3D scene, and return effortlessly back to reality. With a wealth of experience in creating engaging and interactive digital experiences, New Frontier Presents stands poised to bring about a revolution in the way users interact with Apple Vision Pro.
"The Apple Vision Pro is a remarkable tool that pushes the envelope in the digital realm. With our unique development capabilities, we aim to unlock its full potential and provide users with truly immersive and dynamic experiences," says Jeff Buesing, the founder of New Frontier Presents.
As trailblazers in augmented reality (AR) development for emerging technologies, New Frontier Presents extends a warm invitation to brands and businesses to leverage their unmatched expertise. They are currently welcoming clients looking to build AR apps and games for the Apple Vision Pro platform, promising a novel and thrilling approach to digital engagement and interaction.
If you're prepared to elevate your digital presence to new heights, reach out to New Frontier Presents today. Together, let's embark on an exciting journey exploring the boundless potentialities of the Apple Vision Pro.
About New Frontier Presents
New Frontier Presents is a leader in the metaverse domain pioneering virtual experiences and digital products. With a strong footprint across popular metaverse platforms and a commitment to pushing the technological frontier, New Frontier Presents is set to redefine the way people perceive and interact with virtual reality. As an extended reality (XR) development company, New Frontier Presents specializes in building virtual experiences and digital products for emerging technologies. Bolstered by a team of seasoned developers, they offer unique, tailored solutions designed to push the limits of digital interaction and engagement.
Immerse yourself in a cutting-edge digital realm where the fusion of virtual reality, entertainment, and unprecedented earning potential brings your online experience to life. New Frontier Presents token, groundbreaking metaverse utility token (NFP) offers you the tools to architect richly layered experiences within this captivating digital universe. Be it the excitement of gaming, the allure of rewards, or the power to form strategic partnerships, the possibilities are boundless. Experience firsthand the thrilling intersection of finance, technology, and entertainment, all within a single platform. Tap into your creativity, seize unique earning opportunities, and embrace the future of online interaction. As you embark on this exciting journey, don't forget to access our comprehensive whitepaper that lays the foundation for your adventure. Shape your digital journey with our metaverse utility token and become a pioneer in this virtual frontier.
Disclaimer: This press release contains forward-looking statements that involve risks and uncertainties. Actual results may differ materially from expectations discussed in such forward-looking statements. New Frontier Presents does not assume any obligation to update any forward-looking statements.
Note: This press release is for informational purposes only. The information does not constitute investment advice or an offer to invest.