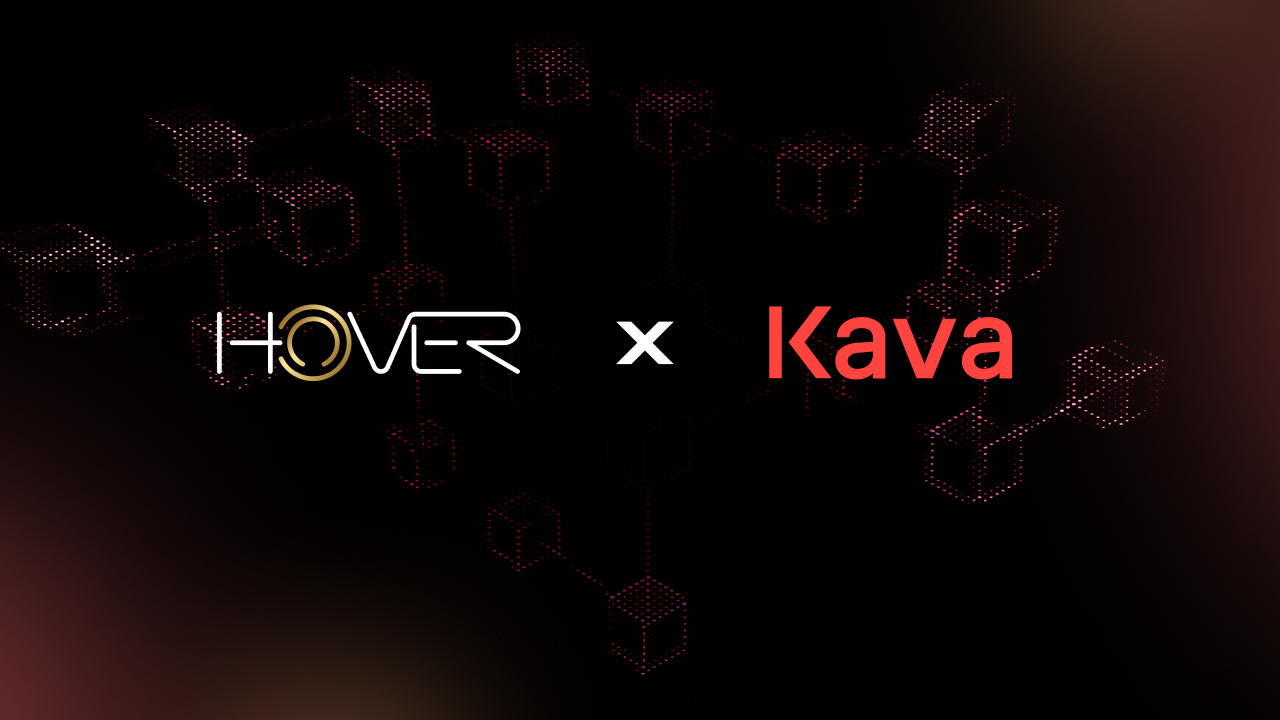 Hover, an up-and-coming non-custodial liquidity market, has announced its partnership with Kava to extend its reach across Kava's EVM ecosystem. With a focus on professional economic risk management, dApp composability, and novel tokenomics, this move positions Hover to become the decentralized blockchain's go-to lending and borrowing platform.
Kava's unique design facilitates seamless cross-chain interactions, aligning perfectly with Hover's vision to forge partnerships within the Cosmos ecosystem and enable effortless cross-chain deposits. This interoperability holds immense potential for Hover, supporting strong and organic growth across its markets. Kava can provide Hover with a robust and reliable infrastructure for its lending protocol, given Kava's emphasis on security and network stability. Such a visible partnership has the potential to attract a significant number of participants to Hover's platform in advance of their launch this Summer. Furthermore, as an integral part of the Kava ecosystem, Hover will gain direct access to Kava's extensive user base and partnered protocols. This invaluable connection should accelerate Hover's growth, elevate its visibility, and pave the way for collaborations with other projects in the expanding ecosystem.
Hover's users can leverage the cross-chain interoperability offered by Kava, enabling them to effortlessly transfer and deposit assets from several different Cosmos zones. This seamless integration opens up many trading and lending opportunities within the rapidly expanding network. With the backing of Kava, Hover is poised to offer highly competitive borrowing and lending rates across several blue-chip assets. This strategic advantage delivers significant benefits to Hover and its DeFi community. Moreover, the native platform token, $HOV, empowers token holders to actively participate in governance and reap the rewards through the Hover Rewards Program. The Hover Rewards Program offers discounts on borrowing and liquidation fees, the ability to propose governance votes, and the opportunity to receive protocol rewards. These innovative tokenomics aim at bolstering user engagement and incentivizing participation in the Hover ecosystem and community.
The team at Hover believes interoperability leads to strong organic growth and sees Kava as the center of that development. In partnership with Rome Blockchain Labs, Hover is actively building connections across the Cosmos ecosystem to enable cross-chain deposits and expand protocol composability.
"We are excited about what Hover's launch is set to do for scaling adoption inside of the network. This partnership allows Hover to work directly with new platforms and create a more dynamic platform for our users. Our teams are working together to redefine how DeFi works both within and beyond Cosmos," said Kava Labs Founder Scott Stuart.
"The Hover and Rome Blockchain Labs teams look forward to expanding this partnership with Kava. We have been nothing but impressed by their team's professionalism and understand why Kava is one of the fastest growing EVM-networks in the world. Having a public, professionally run liquidity market is something that every network needs. It builds a stable capital base and creates meaningful opportunities for communities and projects to engage with. Hover wants to empower Kava's community, allowing them to actively participate in governance and receive market rate discounts when staking $HOV. This partnership solidifies all of our teams' commitments to providing Kava users with a diverse and rewarding liquidity platform," said Rome Blockchain Labs CEO Alex Szul.j
About Kava
Kava is a secure, lightning-fast Layer-1 blockchain that combines the developer power of Ethereum with the speed and interoperability of Cosmos in a single, scalable network. Committed to fostering innovation and growth, Kava is a trusted choice for developers and users worldwide. For more information, visit: http://kava.io
About Rome Blockchain Labs
Rome Blockchain Labs is a global, private blockchain development firm that specializes in launching expertly ran DeFi and blockchain protocols. They have initiated several highly successful platform deployments, such as the BENQI liquidity markets on Avalanche, Moonwell liquidity markets on Moonriver and Moonbeam, and the SAVAX Liquid Staking system. For more information, visit: https://romeblockchain.com
About Hover
Hover is a revolutionary non-custodial liquidity market. It facilitates the lending and borrowing of digital assets and supports the growth of Cosmos while being native to the Kava ecosystem. For more information, visit: https://hover.market
Contact